St. Dominic's Community Learning Centre
St. Dominic's School believes in the importance of building relationships with families as the key to improving student outcomes. The School has an open-door policy and welcomes the opportunity for staff and parents to work together. All parents must have a Working With Children Check (WWC) to be able to help out in classrooms. This can be accessed online here
Community Hub Contact Information:
Mrs Caroline Menassa is the Community Hub leader at St. Dominic's. If you have any Community Hub enquiries please contact Mrs Menassa on the email below or come into our School Office.
Email: cmenassa@sdbroadmeadows.catholic.edu.au
St. Dominic's School Office: 9309 4146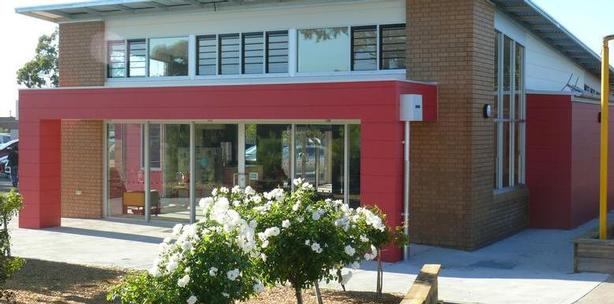 At St. Dominic's School, we believe that the school is the hub and that the Community Hub is a learning space that enables our community to gather together, and to learn and listen to each other. We don't just enrol the child at St. Dominic's, we believe that we enrol the family. Our Community Hub was built in 2012 and we are very grateful to the Hume Council and to Community Hubs Australia for their continued assistance.
Community hubs are welcoming places where migrant and refugee families, particularly mothers with young children, come to connect, share, and learn. Hubs bridge the gap between migrants and the wider community, they connect women with schools, with each other, and with organisations that can provide health, education, and settlement support.
At St. Dominic's School we offer opportunities for both women and men to make positive connections to each other and the wider community through supported activities.
ALL WELCOME-please contact Mrs Caroline Menassa or the School Office on 9309 4146 or by email at cmenassa@sdbroadmeadows.catholic.edu.au